Tom Hiddleston wore a shiny faux-seersucker in London: fabulous or cloying?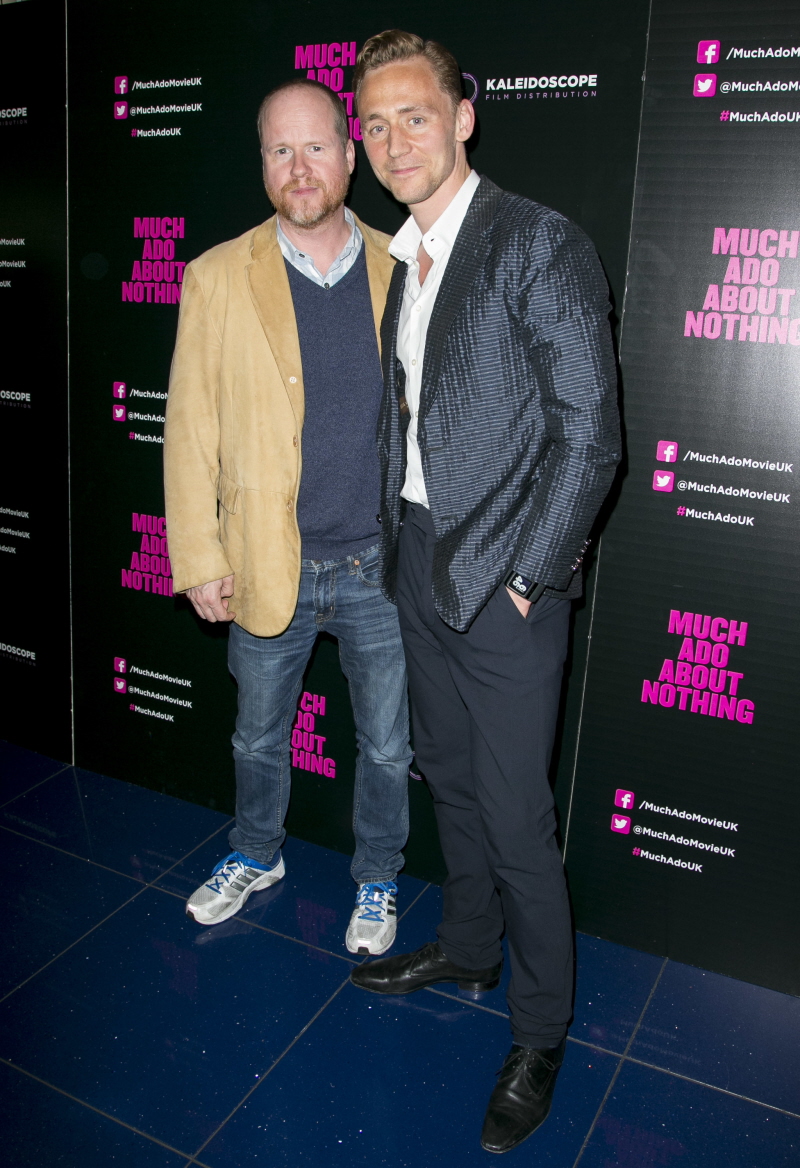 Gather 'round, ye Dragonflies. It's time to speak of Tom Hiddleston! We have not spoken of him since the Cannes Film Festival, in which Tom Hiddleston and Tilda Swinton held hands and looked perfect together and since then… my Hiddles crush has been redefined. Despite his Pollyanna-ness, I always liked him. I just thought he could handle being called out on some of his more cloying and saccharine qualities. But after those Cannes photos, it stopped being a joke for me. Hiddles killed it in Cannes. He got to hold hands with Tilda Swinton (the magnificent alien) and her coolness rubbed off on him. It was amazing.
Anyway, these are photos of Tom at the London screening for Much Ado About Nothing. He posed solo and with Joss Whedon, who directed the "modern retelling" of Shakespeare's classic. Hiddleston isn't IN the movie, but he's a big supporter of Whedon, so he came out. Tom looked good at the screening. Not "Cannes Good" but decent. The closeup of his face is kind of harsh, especially where you can see his sun-damage (or a really weird spray tan). The jacket is particularly dashing – why can't American men have this kind of fun with fashion? Why is it that only an Englishman will attempt a shiny faux-seersucker?
So, would I personally hit it? Yeah. But I would be thinking about how awesome he looked at the Cannes Film Festival. And I would be imagining I was Tilda Swinton. Which works for me.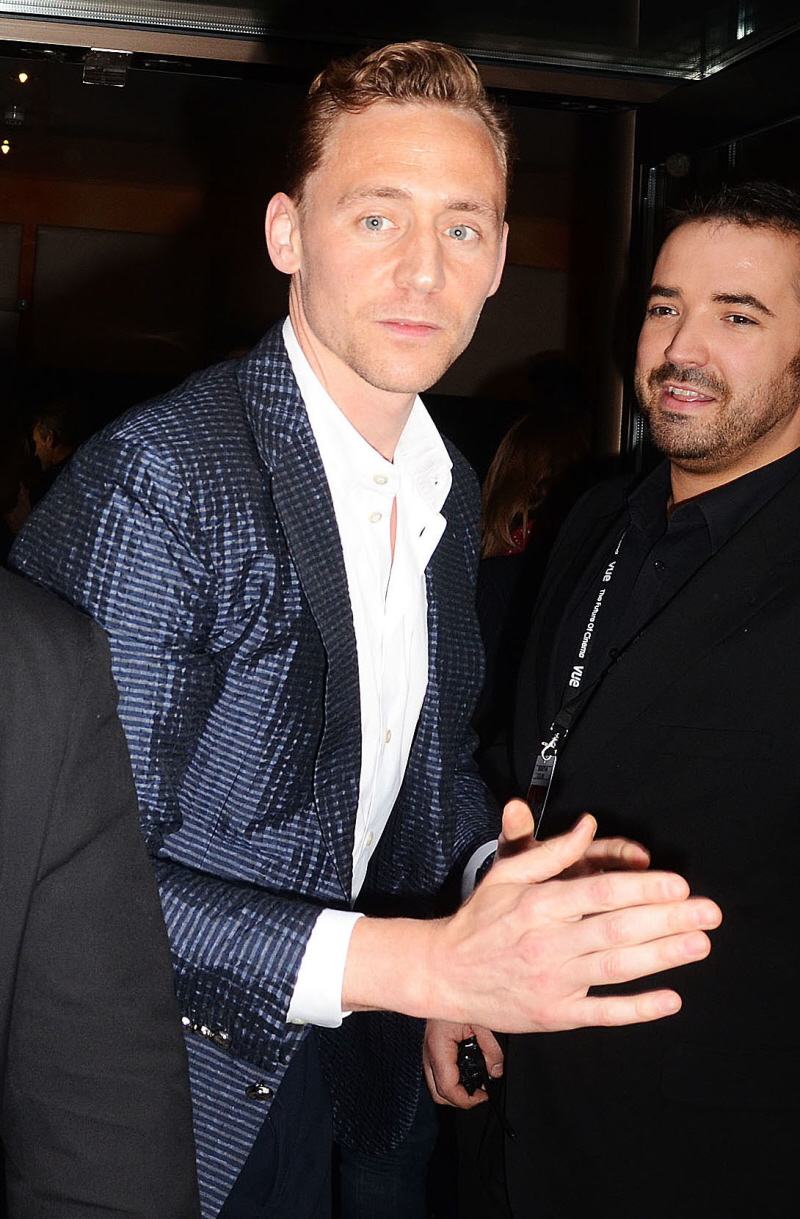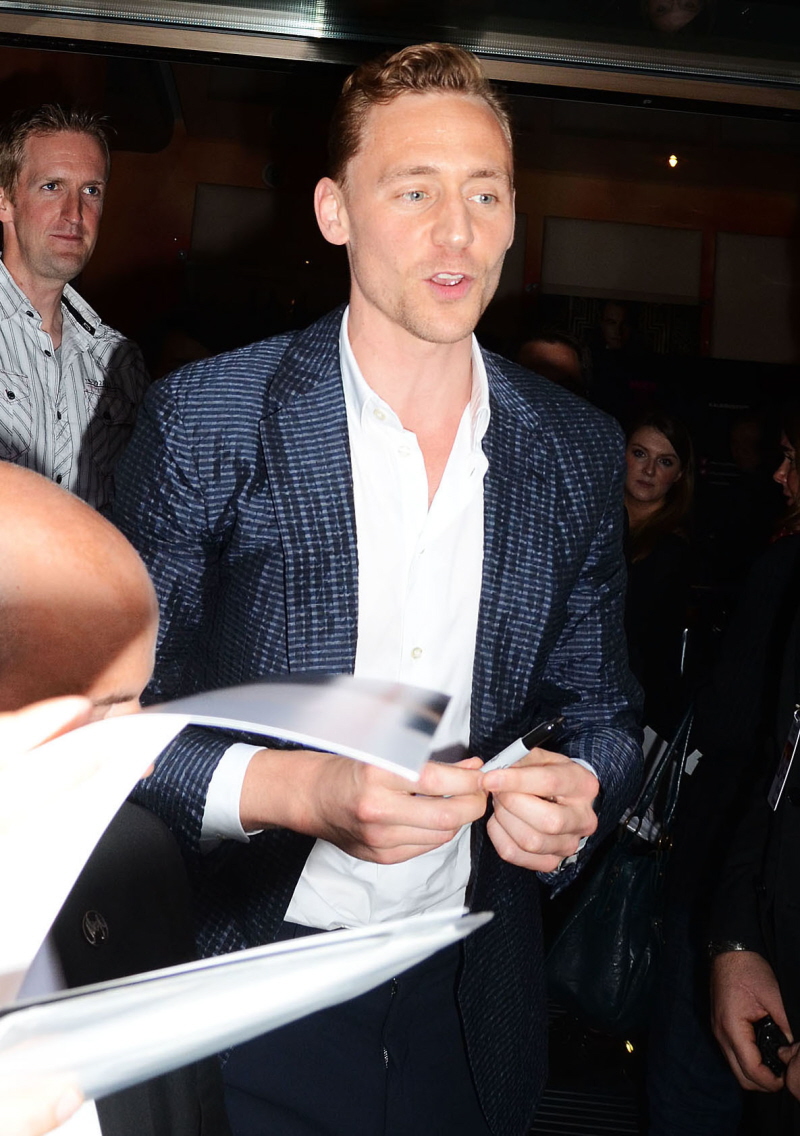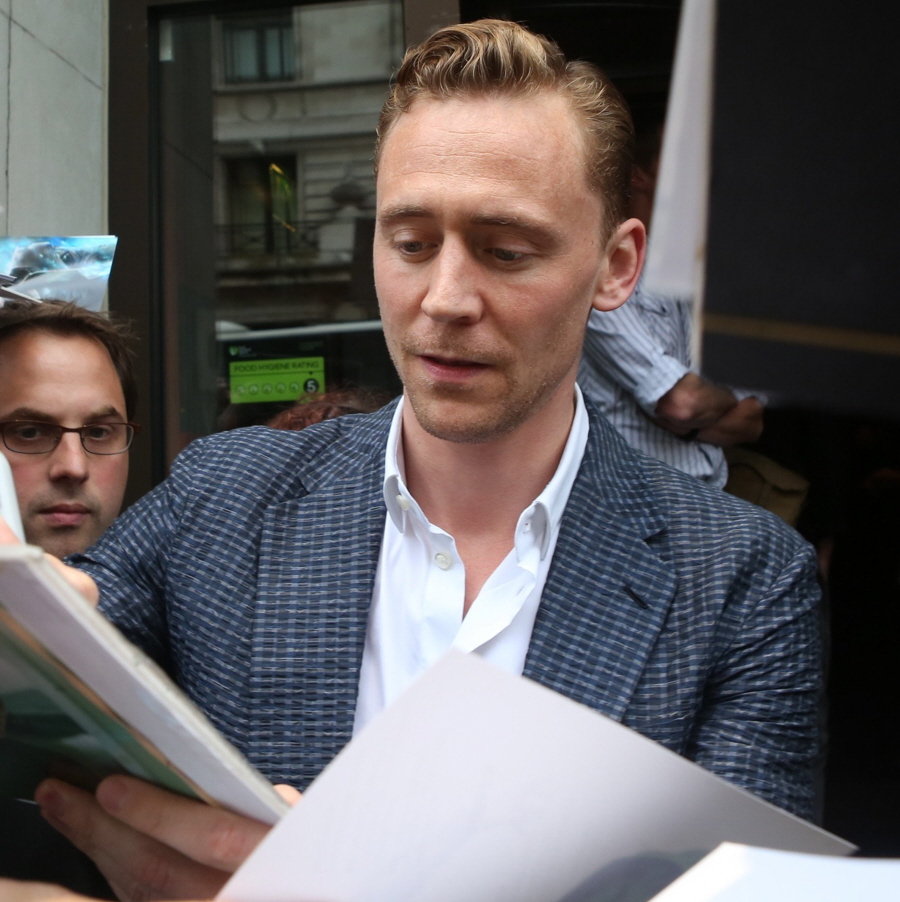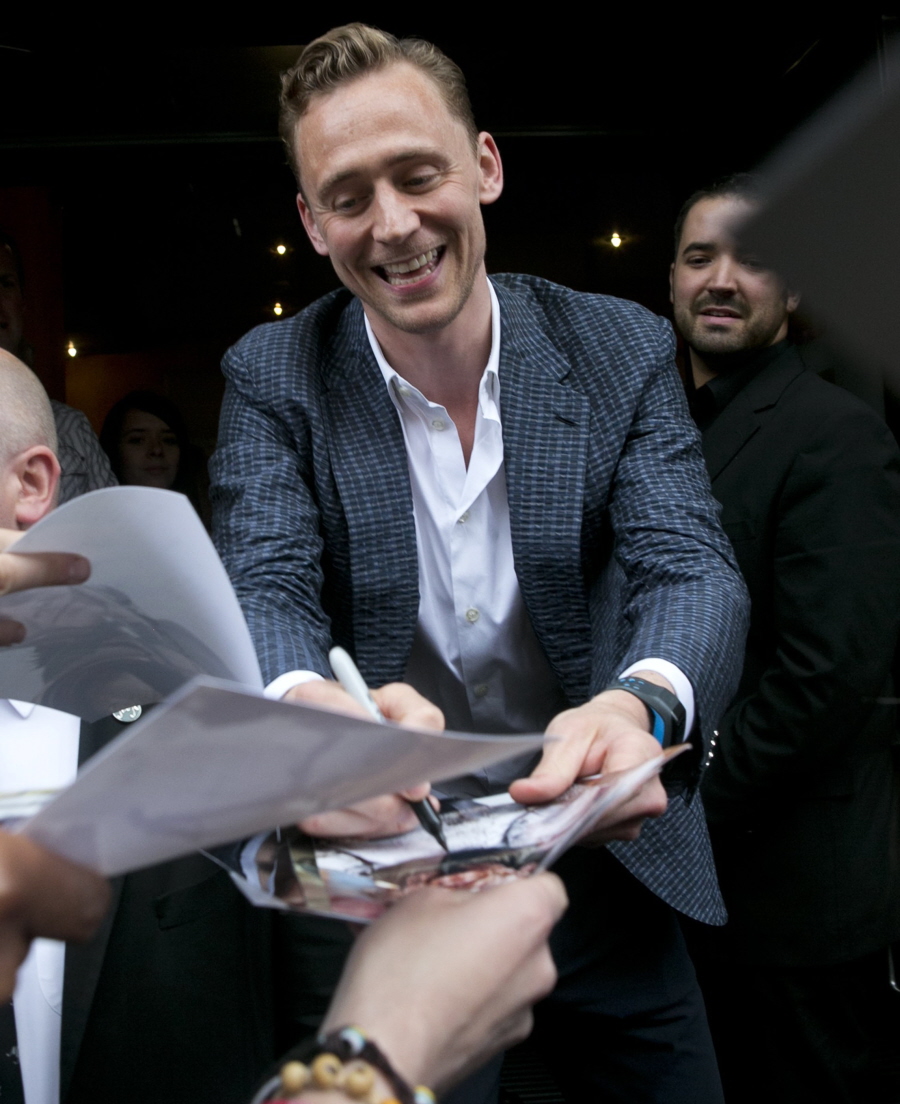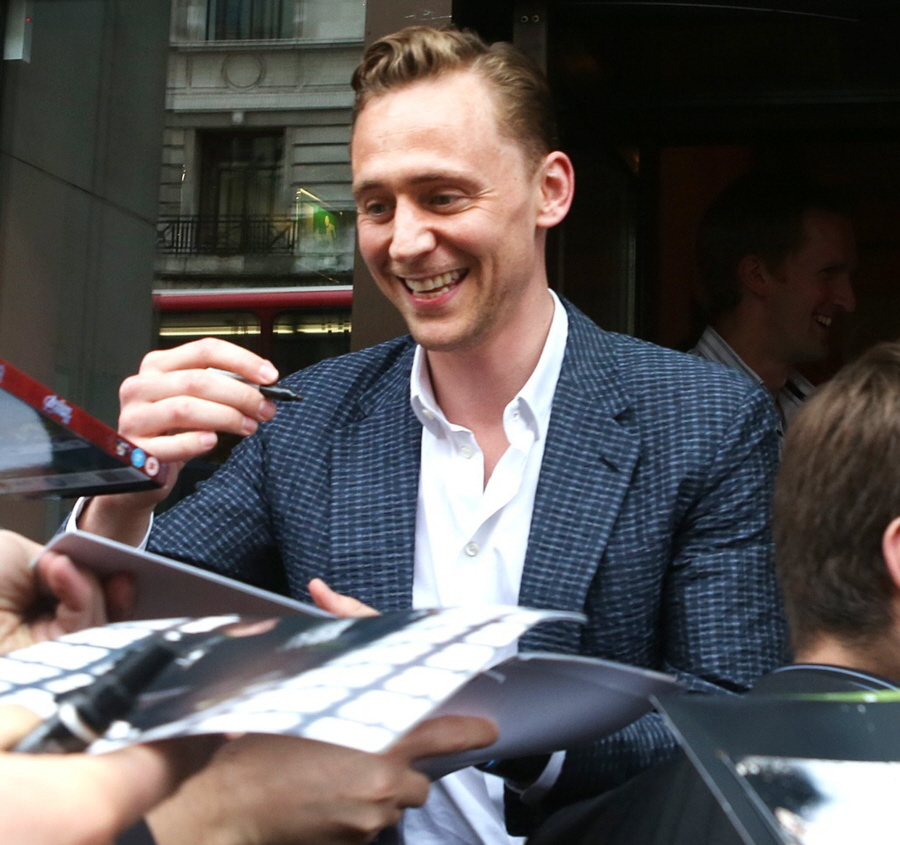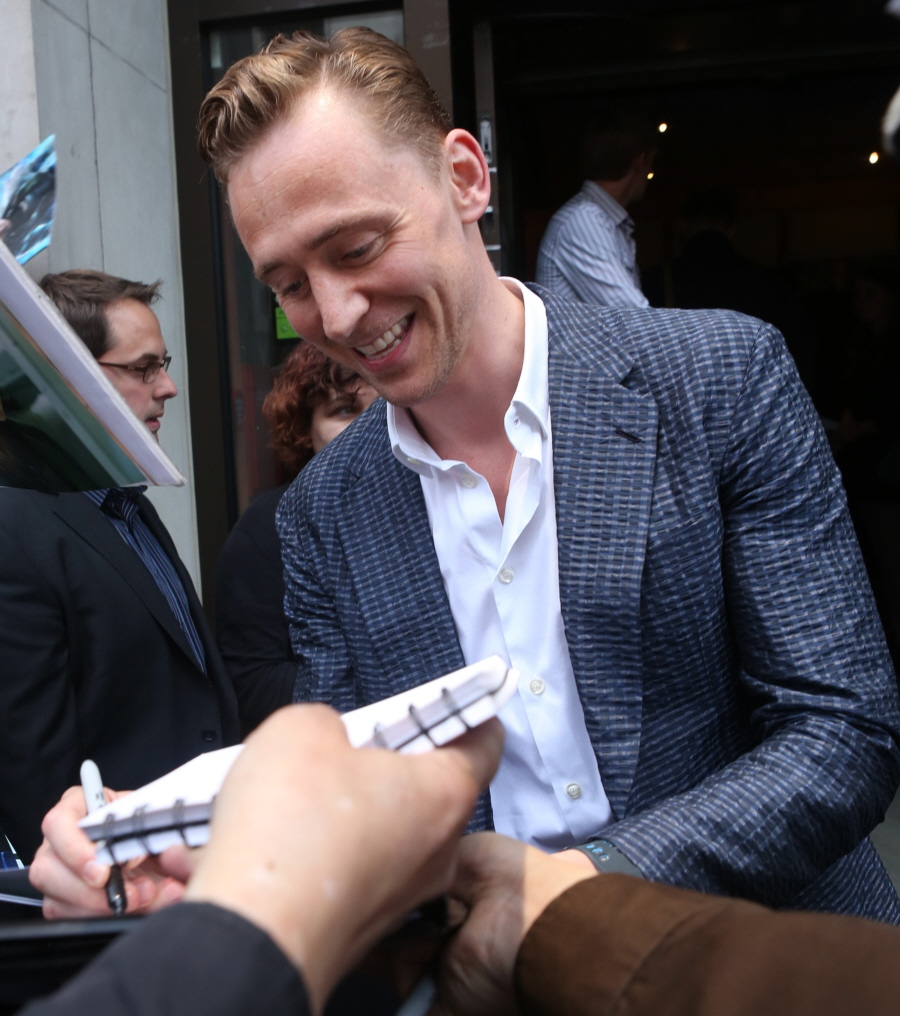 Photos courtesy of WENN, Fame/Flynet.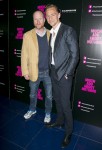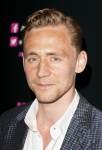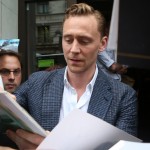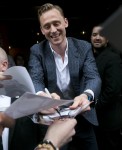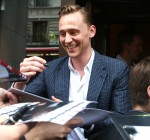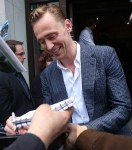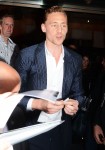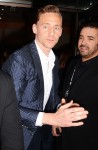 Source: Celebitchy